The John Charest Public Works Facility maintains 150 miles of City streets and 200 miles of sidewalks, including repairs, snow removal and weekly curbside collection of domestic refuse. A schedule of curbside collection and the rubbish recycling calendar are available either online or by stopping in at Public Works at 55 North Street between 7:00 a.m. and 4:00 p.m. from Monday through Friday. Please watch this website for updated detailed information on any special pickups and other Public Works and Solid Waste programs.


The John Charest Public Works Facility will be closed on Monday December 25th is observance of Christmas Day as well as Monday, January 1st in observance of New Year's Day.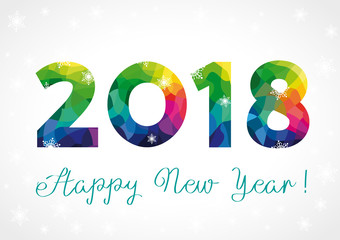 These holidays will NOT effect rubbish collection either of these weeks.
Note: Public Works IS open on Friday November 24th - Friday's rubbish will be collected as normally scheduled.
)
Notice to Augusta Residents
2017/2018 season
Winter Rubbish Collection
During significant forecasted storm events rubbish collection may be cancelled and not collected until your next collection day the following week. This is necessary to free up personnel and equipment to keep our streets and sidewalks plowed and treated.
You can call the rubbish hotline at 620-8122 to listen to an automated message on whether rubbish collection has been canceled for the following day. If it is not being cancelled it will be picked up as usual. We will attempt to provide notice on the City web page (www.augustamaine.gov), City of Augusta's Facebook pages and Twitter accounts and other public service announcements by 7 pm on the day before your scheduled collection.
Thank you, City of Augusta Public Works Department
2017 Special Collections
Special Collections, holiday collections & other info….
January 1, 2017 to December 31, 2017
* HOLIDAY COLLECTIONS *
NO COLLECTION DAY COLLECTION DAY
Tuesday, Jul 4th Monday, Jul 3rd
Friday, Nov 10th Monday, Nov 13th
Thursday, Nov. 23rd Monday, Nov. 27th
Christmas Day and New Year's Day (1/1/18) either fall on or are observed on a Monday for 2017, this will not affect any rubbish collections.
Notes:
If a holiday falls on a Monday, this does not affect your collection day, it will remain the same.
If the holiday falls on a Tuesday or Wednesday your collection day will be the Monday BEFORE, if the holiday falls on a Thursday or Friday it will be collected the FOLLOWING Monday.
FALL LEAF COLLECTION – FREE - 2018
Leaves will be collected curbside for composting, free of charge, on the following days:
Oct. 22 (Mon) Nov. 5 (Mon)
Oct. 29 (Mon) Nov. 19 (Mon)
No leaf collection on Monday Nov 12th
BULKY ITEMS
If you have items that you wish to dispose of that are not part of the regular weekly rubbish collection, a couple of options are:
Takeyour items to the Hatch Hill Landfill. Residents of Augusta can go up to 3 trips per calendar year without having to purchase a Hatch Hill Permit. You will need to pay the tipping fee to dispose of your items; however the residential pass is free. For more information on these costs, please refer to the website listed below, or call 626-2440.

Contact a private hauler.In the Yellow Pages of your local telephone book under Garbage Removal, there are various vendors listed for hire.
LEAVES/GRASS CLIPPINGS REMINDER
Grass clippings and leaves are not collected curbside with your regular rubbish. Instead, bring them to Public Works (limit 5 bags) or Hatch Hill (no limit) for composting.
RULES IN GENERAL
Rubbish must be at the curb prior to 7:00 a.m. on your collection day but not earlier than 4:00 p.m. the day before. Containers must be removed from curbside by 9:00 p.m. the day of your collection. Rubbish shall be placed in solid, whole plastic bags of adequate strength that are tied or sealed securely with a minimum of four (4) cubic feet capacity. Plastic bags may be placed in metal cans or rigid plastic containers with covers, with a minimum height of twenty (20) inches and a maximum height of thirty (30) inches and a maximum of twenty (20) inches in diameter. The city shall not be responsible for the loss of or damage to metal or plastic containers. Bags or containers shall not exceed a gross weight of forty (40) pounds.
Questions?? Call 626-2435 Mon-Fri 7am-4pm or go to www.augustamaine.gov – Dept. Public Works
Single sort recycling containers that are open 24/7 are located in the back parking lots of both City Center & Buker Community Center.

Please click here for more information on the Single Sort Schedules for the next couple of weeks surrounding the July 4th holiday
NOTIFICATION OF APPLICATION OF WEED CONTROL
Goodall Landscaping/Natura Lawn of America located out of Topsham, ME will be performing weed control (Lesco Brand Prosecutor) along various City and State Public Right-Of-Ways (including sidewalks) periodically from July 5th to October 1, 2017. Applications will occur primarily between the hours of 10:00 p.m. and 6:00 a.m., until completed. Please call 626-2435 if you have any questions.
Public Works Permits & Forms
Start the permit process now!